While this summer won't be quite the same with everyone social distancing, that doesn't mean you can't treat yourself to good summer food.
People are still working out at home, trying to get their bikini body on, even though the beach isn't open. Working out makes you look and feel great, but your diet is the biggest part of boosting your health and energy.
Why not try our delicious summer salad recipes? They're light, tasty, and won't hurt the work you've put in to make yourself look great and feel great!
The great thing about salads is that there really isn't a wrong way to make them. You can just throw whatever ingredients you want onto a bed of greens and call it delicious.
These summer salad recipes are easy to do and fit into most diets. Plus, they don't take that much time to make so there's more time for you to sit outside and enjoy the sunshine!
1. Summer Fruit Salad
This Summer Fruit Salad is easily one of my favorites to make and eat.
It was introduced to me by my mom who was just experimenting one day and turned into a tasty treat for the rest of my family.
This Summer Fruit Salad calls for the following ingredients: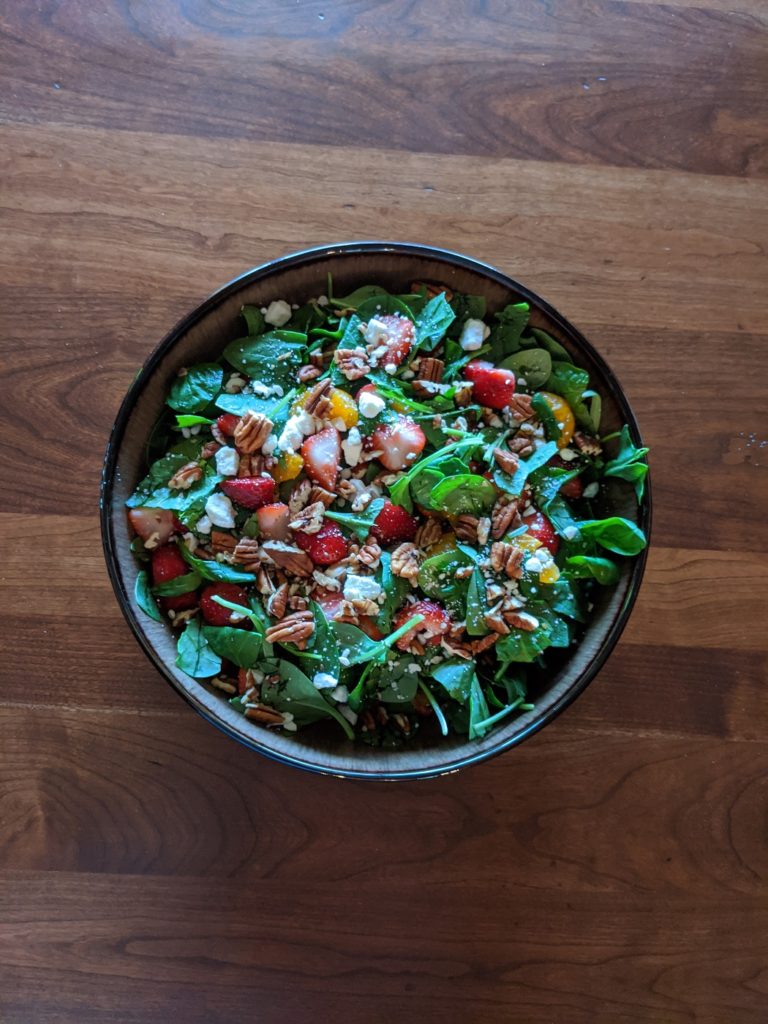 ¼ cup of strawberries,
½ cup mandarin oranges (canned)
2 cups of spinach
¼ cup of walnuts or candied pecans
¼ cup of chicken cubed and cooked
¼ cup of feta cheese
2 tablespoons of strawberry or balsamic vinaigrette.
Cut up the strawberries, and drain the mandarin orange can. Mix them onto a bed of spinach with the nuts and chicken. Add the feta cheese and pour over the dressing just before serving so the salad doesn't become soggy for the dressing.
The fresh crunch of the spinach mixed with the tang of the strawberries and the sweetness of the oranges will satisfy any summer cravings you may be having.
2. Salmon and Avocado Salad
This salad is great for getting omega-3-fatty acids, as well as protein.
You can use either leftover salmon or grill some and then add it to the salad, but it's usually better when the salmon is cold.
The Salmon and Avocado Salad calls for the following ingredients:
½ cup of salmon, cooked and shredded
¼ cup of avocado, cubed
¼ cup of tomatoes, cherry or sliced
¼ cup of cucumber
2 tablespoons of lime juice
2 tablespoons of olive oil dressing
2 cups of lettuce
This salad works well with head lettuce, but honestly mixed greens are also a good choice.
The mixture of lime juice and olive oil allows for a tang that pairs well with the avocado. If you're feeling brave enough, add some salt and pepper for a bit more zing to this salad!
3. Apple Bacon Delight Salad
The combination of apple and bacon has been a fad for a while now, but it does make a delicious summer salad.
The crunch of the apple mixed with the crispiness of the bacon allows for a texture and taste paired well together that will satisfy any salad craving you might have.
This Apple Bacon Salad calls for the following ingredients: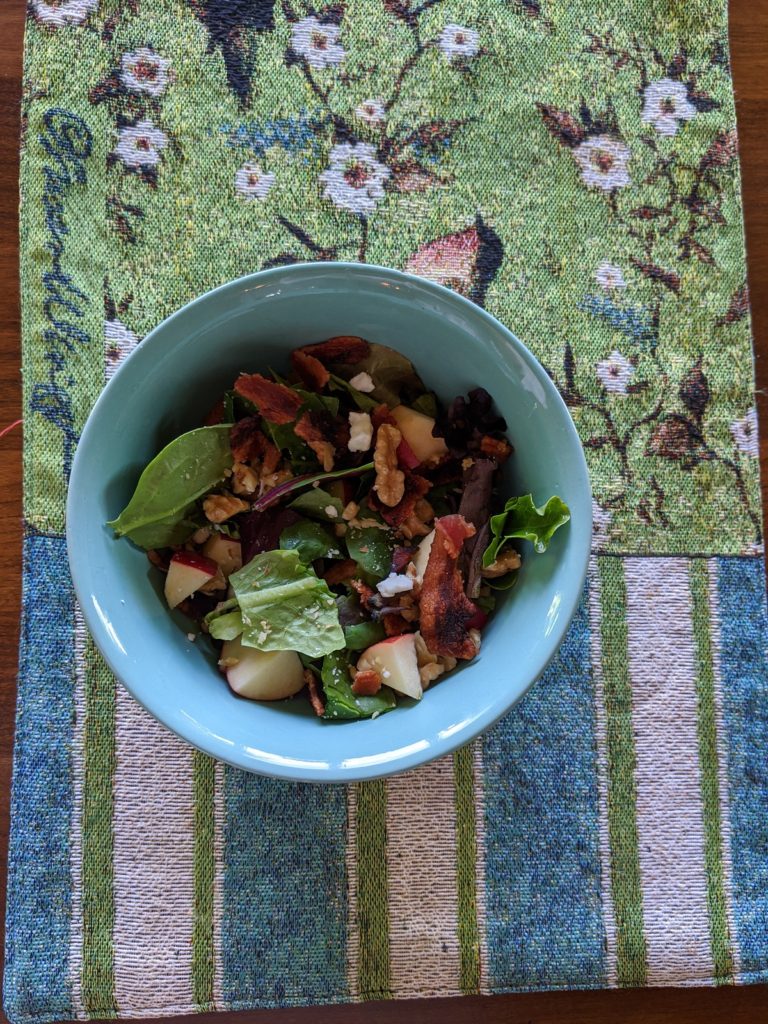 ½ cup of apples (any type) diced
2-3 strips of bacon, cooked (add more for more protein)
¼ cup of chopped walnuts
¼ cup of feta cheese or blue cheese
2 tablespoons of balsamic vinaigrette or olive oil dressing
2 cups of lettuce
The base for the Apple Bacon Delight salad could be either head lettuce or mixed greens. Both work well.
Add all the ingredients and toss them with either dressing options just before serving to avoid sogginess. If you want to add more tang, use an apple like Granny Smith, while if you want a sweeter salad, a HoneyCrisp apple works better.
You'll continue wanting to make this salad even after summer is over, I guarantee it!
Final considerations
There are many other salad options out there to enjoy while working on staying healthy and fit during this summer.
Diet is the biggest factor in losing weight or staying lean, and hopefully, these recipes will help you to do both.
Remember that mindset is another important factor of a healthy lifestyle, and it's important to enjoy making your food just as much as eating it.
So, brighten your summer with some tangy, special, and delicious options from us at YouToHealthy.
We hope you enjoy and let us know if you have any favorite summer salad recipes you like to try. We're always open to learning more recipes!