With the growing number of people who have gluten sensitivity, many companies have expanded their products to incorporate the needs of the gluten-free population. While you will find many gluten-free brands, some are better in taste and quality.
It's hard to know which gluten-free brands to use unless you've tried a number of them. So, we've made it easier for you and we'll spill the beans in this part of the discussion. You can learn more about gluten sensitivity and how it may affect you in What is Gluten Sensitivity? (Part I of two part-post).
For now, here are some of the most popular gluten-free brands that we use and recommend:
Popular Gluten-free Brands
1. Udi's
Udi's gluten-free brand is one of my family's favorites. They have everything from pizza to bagels to muffins. They offer diverse products to help account for everyone's taste.
This is also a very affordable gluten-free brand that's family friendly! Udi's is offered at Smith's, Target, and Wal-Mart.
2. Glutino
Glutino is another gluten-free brand that has many different products. They have delicious snacks like pretzels and wafers, and also offer gluten-free macaroni and cheese, pasta, etc.
This brand can be mostly found at Wal-Mart.
3. Go Macro
Hands down, Go Macro makes the best granola bars I've ever had. They are a vegan retailer, so their items are gluten-free, as well. There are so many flavors, but my favorites are their peanut butter and peanut butter chocolate chip.
I've seen Go Macro bars at Raley's mostly, but you can also buy them on Go Macro's website. Or, if you have a Thrive Market account, these items are sold through them, as well.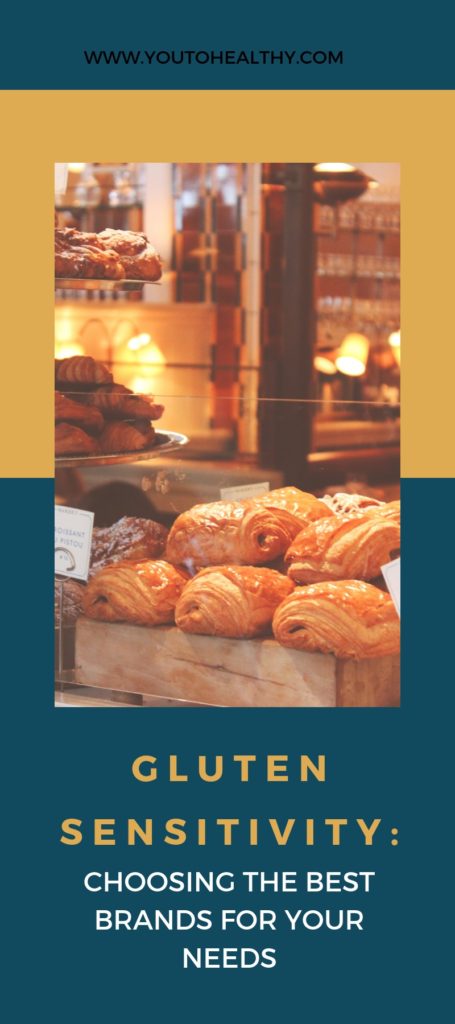 4. Banza
This brand is amazing because they are creative with their products. They offer spaghetti and different types of pasta made from chickpeas (did I say that they also have macaroni?).
Banza is a good brand for many people: gluten-free eaters, someone who wants to eat healthier, people who are vegan, etc. It's like a one-size-fits-all for anyone looking for healthy options.
5. Amy's
Amy's is another great brand with diverse gluten-free options. They have personal frozen lunches that you can heat up, as well as family meal items like pizza.
If you go to Amy's website and select their gluten-free tab, you will find a list of every gluten-free item they offer.
Other Options
Along with these top brands, you can also find many gluten-free items at stores like Trader Joe's, Whole Foods, and Sprouts.
If you don't have one near you, you can always do an online search to see what local grocers carry the items you want.
Final Thoughts
Finding gluten-free foods has become easier with the expanding gluten-free market. Different brands will be good for different foods, and it's totally up to personal taste most of the time.
Each brand will have a different appeal. The ones included in this article are the best ones we've found and wanted to share. Eating gluten-free is easier said than done, but with brands like these, it has become simpler!
If you missed Part I of this post, What is Gluten Sensitivity?, make sure to check it out.