Let's face it, we all hate that long commute. Currently, with COVID-19, our commutes are a lot shorter, mainly to the living room and back. 
We also feel guilty sitting on our couch eating chips for hours while watching Netflix and should try to do some workouts.
But what to listen to?
Podcasts have been on the rise with the confinements of COVID-19, as people are bored looking for things to listen to.
Podcasts are also great to listen to while exercising, because you not only get your mind off of doing that fifth push-up, but are also learning something while working out.
Some episodes are short enough you can get a whole 30-minute workout in with listening to just one episode. And you can keep up with all the latest trends and news while staying fit at home.
So, let's look over some of the best podcasts for exercising or commuting.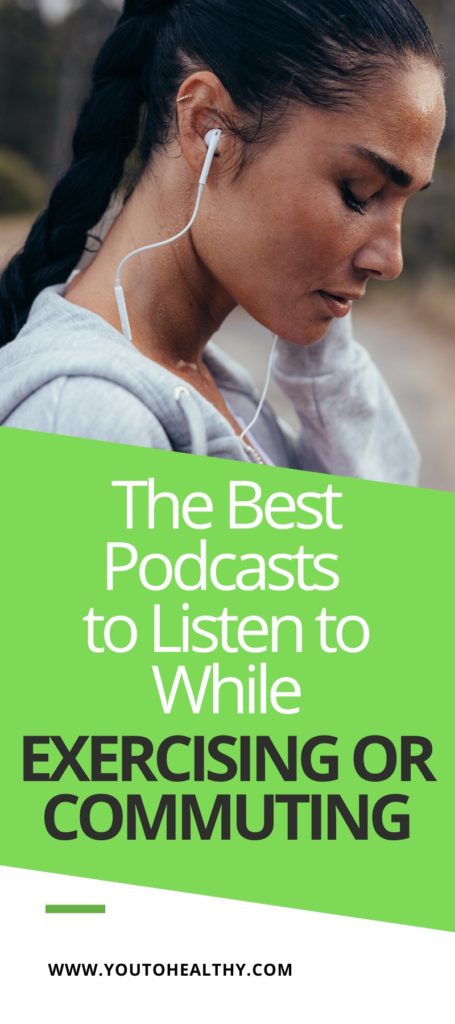 1.TED talks daily
This podcast is sponsored by TED and releases an episode every day. All episodes are no more than 30 minutes and each feature a previous TED talk done by a TED speaker.
These talks are great because they're inspiring and educational, not to mention some are really funny. Each episode is a previous talk given by a speaker, so you know that they've done their research and are presenting their topic in an interesting way.
You'll learn new ideas and facts in a quick ten-minute session. Plus, each episode ranges in its subject, so there will always be something new to learn.
I try to listen to TED talks daily before school each day, and honestly, it's nice to have a positive or interesting pick-me-up before online classes.
2. Life Kit
This podcast is sponsored by NPR (National Public Radio) and is a series of episodes explaining how to do something.
Each episode is totally different, from learning how to be a runner to gardening to cooking or taxes, you'll learn something new.
This podcast is helpful because if there's something specific you've wanted to learn, like how to go camping or build a garden, you'll learn just by listening to a short episode ranging from 9 minutes to 40 minutes.
Life Kit by NPR is easily binge-able, as episodes are entertaining and short, perfect for a short walk or workout. Certainly, it's one of the best podcasts for exercising.
3. Freakonomics Radio
This podcast shares the same title and author as the best-selling book Freakonomics, in which Dr. Steven Dubner discusses the hidden connections between things you may not have known.
The podcast's subjects range from sleep to economics to the cold war, looking at the random connections between two events.
This podcast I always find surprising, because I never know how things are going to connect, and once I learn about the hidden influences, my mind is blown.
This show is sure to keep you surprised and, on your toes, as you discover things you didn't even know existed.
4. Unsolved Murders
This podcast is produced by the Parcast network and is a mix between true crime and old-fashioned radio drama. Its fast-paced thriller stories are sure to keep your heart rate up and your adrenaline pumping.
I'm a big true crime fan, and this show can get easily addicting, as it covers some of the most famous unsolved murders, such as the Zodiac killer, to some of the weirdest murders that seem to have a bizarre explanation.
Each case is introduced with voice actors as the scenes are played out in old-fashioned radio drama style, so you as the listener are almost in the action as it commences.
Whether you're a true crime fan or not, this show is bound to entertain and surprise you as some of the biggest secrets in history are cracked wide open.
5. Hidden Brain
This podcast is also produced by NPR and discusses the subconsciousness of our brains.
You'll learn about hormones, fear, sexual drives, and other influences on our brains, as well as what our brains are capable of.
Each episode ranges from 30 minutes to an hour and gives case studies as well as stories of our brains doing amazing things. Hidden Brain is sure to delight and mystify.
While we've suggested only a handful of podcasts, there are many other great ones out there.
Let us know which shows are your favorite and why by leaving us a comment below this blog. We're always curious to find new things to suggest to our readers.
Now get listening!