Summer will soon be here, and with that, it means growth! While everything will turn green or bloom with beauty, it's a good idea to get out in the garden and try to sow some of your favorite plants.
Now granted, not everyone has a green thumb, but there are lots of health benefits to gardening that you may not have realized. It's a simple and productive way to spend time outside, boosting your Vitamin D levels, without worrying about having to schedule a workout or find somewhere to go. It's also COVID-19 safe, as you're staying in your backyard and away from others.
Those are just a couple of practical benefits to gardening, but there's way more health benefits of gardening.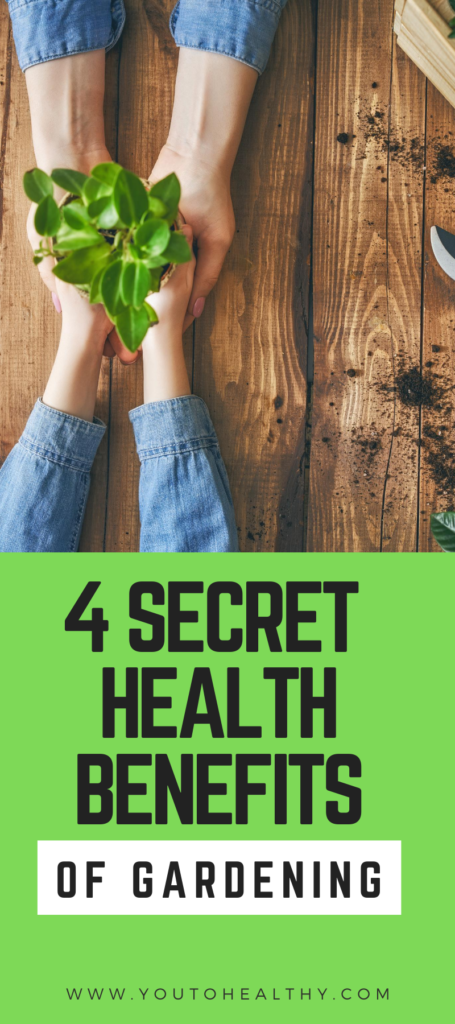 1. Gardening helps lower blood pressure and stress
For people worried about high blood pressure, gardening is a helpful and simple way to help lower overall blood pressure.
Studies have shown that gardening helps to relieve many stressors and symptoms of stress on the body. That's why there is even a field of therapy using gardening, called horticultural therapy!
By being outside and focusing on a task, the stress melts away.
2. Gardening can burn calories
Gardening is a really good way to add in some extra workout activities while feeling productive and not overdoing things.
You may not think this if you're just tending to potted plants, but the exercise involved with bending down and weeding, or transplanting plants, or creating a new bed for vegetables is actually a lot of hard work that causes your body to burn calories.
The nice thing about this is that you're not even realizing that you're burning calories while you're gardening, you're just outside enjoying nature! It's a win-win situation!
3. Gardening helps you to eat healthier by growing your own food
The act of growing your own food, while burning calories, also allows you to have tasty and healthy food to eat to nourish your body.
You're growing vegetables and fruits, which are healthier for your body, and give you a selection of vitamins and minerals to absorb and use.
According to a study at the University of Florida's Institute of Food and Agricultural Sciences, gardening helps you create a routine of eating healthier foods for the rest of your life. If you were given only a selection of the things you grow, like fruits and vegetables, you are actually forced to eat healthier. Sneaky!
4. Gardening provides a time for mindfulness and meditation
While gardening is beneficial to your body physically, it can also help with stimulating your mind. Being outdoors and focusing on a specific task allows you to be mindful of your actions, as well as the environment around you.
The quietness of gardening can also provide a time for meditation and reflection. Being in nature, and giving yourself a space to be creative with plants can be beneficial to your mental health, and challenge you to problem solve and think outside-the-box with your own backyard space.
5. Gardening provides a space for creativity
Even if you don't have a large space to garden, or even a backyard, you can still be creative with potted plants. Plants help to boost focus and productivity within an office setting, and can also provide fresh spices for cooking as well as any tasty additions to your recipes.
Designing plants within your space can challenge your artistic abilities (have matching pots, or use old mugs or cans) and be free with the space you design. I've even seen some people get super creative with indoor gardens and have a whole wall of live spice plants as their "spice rack," in the kitchen!
There's also the plant plus aquarium if you want to go a bit more advanced with indoor gardening and want to have a pet to take care of as well.
Know that you don't have to be an expert gardener in order to get the health benefits of gardening. Just being outside in nature and having time to burn calories, get some sunshine, and be mindful will all allow you to grow along your health journey.