Vegan recipes for kids are difficult to find. My daughter started preferring vegan food at an early age. She was 3 when she started to refuse meat (except for the occasional chicken nugget!), and so our vegan journey began. We've tried to be creative in the meals that we prepare for her, but it took a long time to get to that point.
There are plenty of great cookbooks out there, but the reality is that most of the time parents just want a simple, healthy, and quick way to make dinner so everyone is fed and happy. I have consulted with my daughter (now 6), and we came up with three of her favorite vegan meals ( and a bonus) that we make together. We would like to share them here so other parents can use them for their own kids.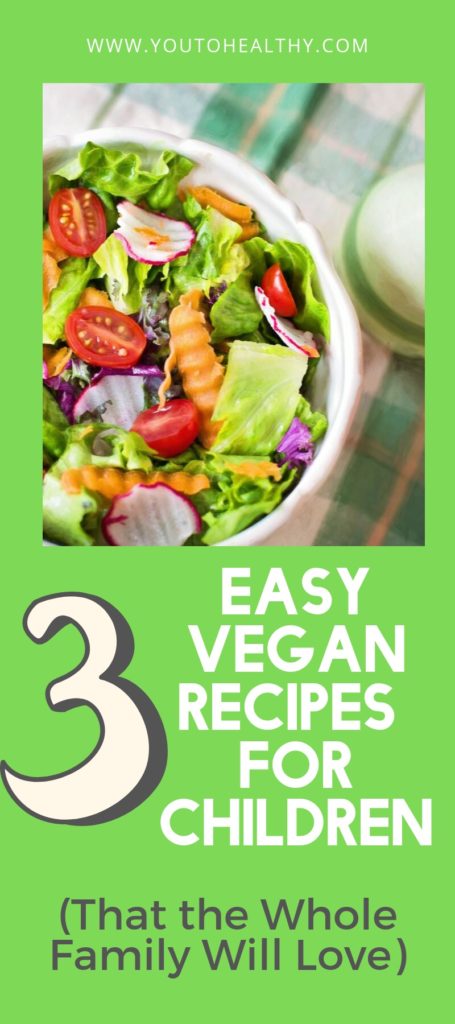 So, let's dive in!
Vegan Recipe #1: Spider Spaghetti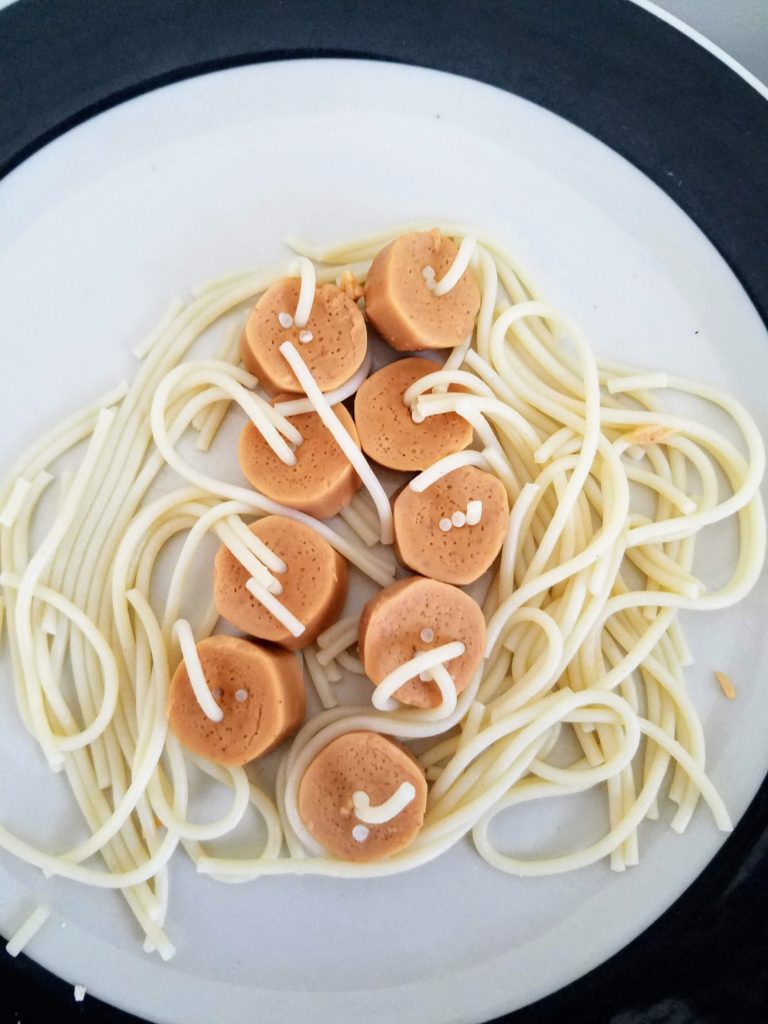 Yes, spider spaghetti! It's a favorite in our home, and so simple to make! We get vegan hot dogs. Usually, Lightlife is a go-to brand for this. And we get lentil spaghetti noodles (Ancient Harvest or Explore Cuisine).
Ingredients you will need:
Vegan hot dogs
Vegan spaghetti
Vegan Parmesan cheese or spaghetti sauce
Recipe:
Cut the hot dogs in half or thirds, depending on how big you want them.
Stick 2-3 uncooked noodles through the hot dog pieces.
Cook the noodles in boiling water like you would with regular spaghetti.
Once the noodles are done and the hot dogs are done, serve! The shape looks like a spider, hence the title: spider spaghetti!
Normally, I just put vegan Parmesan cheese (from Thrive Market) on top and call it a day. But, everyone's kids are different so if they want sauce, there are plenty of vegan/vegetarian sauces to use (Daiya makes one, Thrive Market will also have one). Make sure to check your local grocery stores, because everyone will have different vegan brands.
Vegan Recipe #2: Quesadillas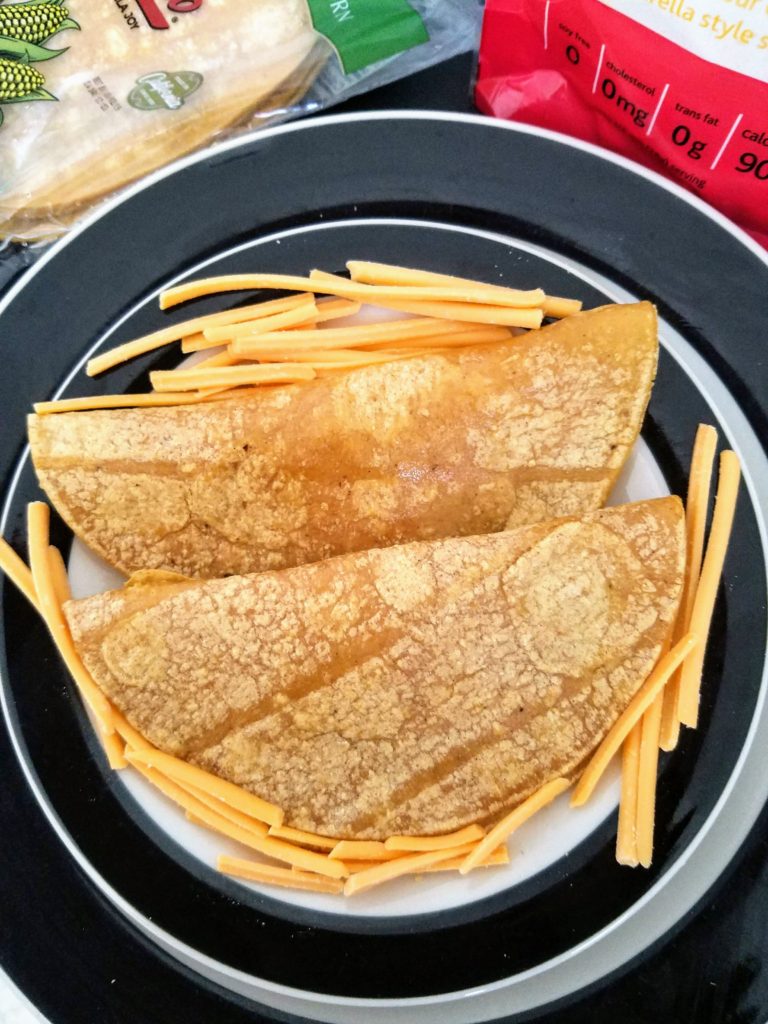 Quesadillas are easy and simple for a night when you just have to get everyone fed fast and put to bed!
Ingredients you will need:
Vegan tortillas (homemade or store-bought will do)
Vegan cheese
Extra virgin olive oil
Recipe:
Take a vegan tortilla, either homemade or store-bought, and put vegan cheese (our favorite is Daiya) on it, according to your taste. My daughter isn't a huge cheese fan, so we keep it light. But my husband likes to put on heavy cheese, so it's different for everyone.
Heat a pan (medium) and drizzle some extra virgin olive oil on it.
Place the quesadilla on the pan and cook on each side for about 3-4 minutes.
Voila! The quesadilla is done and you can eat!
Vegan Recipe #3: Taco Boats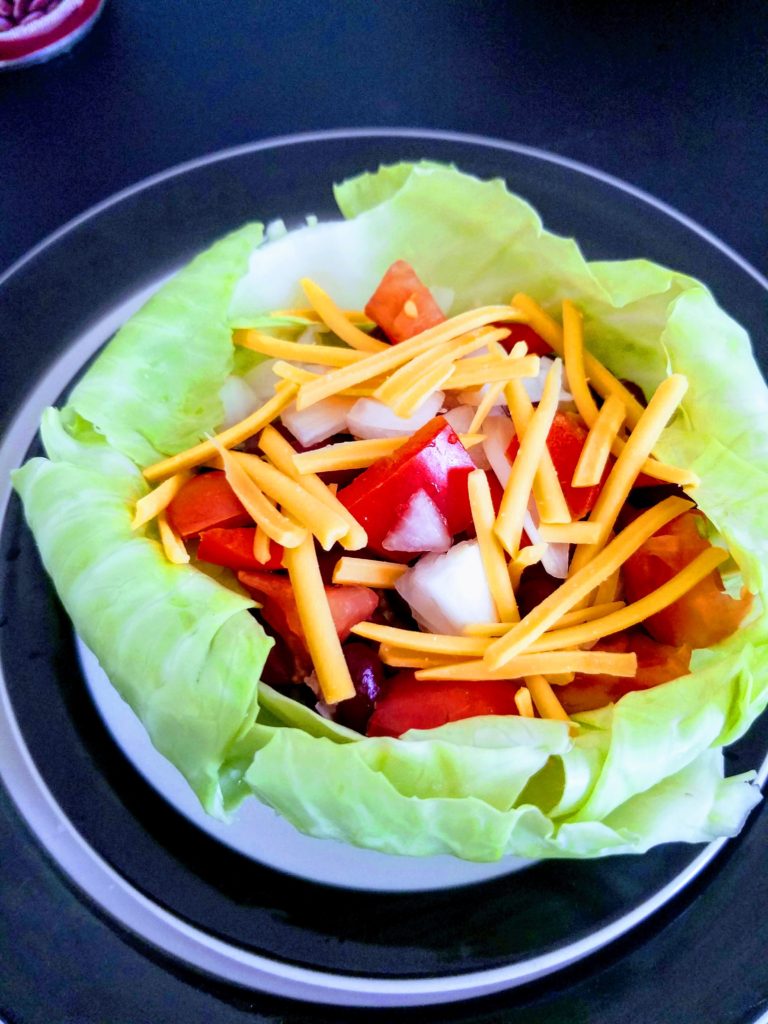 Taco boats are one of our daughter's favorite things to eat! They take a bit more time to make than the rest of our vegan recipes for kids, but it's worth it!
Ingredients you'll need:
Lettuce boats
Black beans, or preferred type of beans
Tomatoes
Onion
Beefless ground beef (Gardein)
Avocado
Extra virgin olive oil (1 tbsp)
Optional: veggie salsa or guacamole instead of avocado
Recipe:
Separate the lettuce boats and divide them up on each plate
Slice the tomato, onion, and avocado (this is the part that makes it take longer than the rest of the recipes)
In a skillet on the stove, heat up the beefless ground beef in 1 tbsp extra virgin olive oil
Either heat the beans separately or add them to the beefless ground beef mix to heat them up.
Fill up your taco boat with the desired ingredients (I usually let my daughter fill her own, so she can fill it how she wants it).
Eat up!
Bonus Recipe –Vegan Pizza
Vegan pizza is a specialty, since we usually make the dough ourselves. We like to use the recipe from Petite Allergy Treats. The author, Laura, has some wonderful allergy-friendly recipes for children and families.
Final Thoughts
There are a lot of vegan options these days, so you can essentially make a vegan version of any meal. I hope you enjoy these recipes, as we do. Dinner doesn't have to cook for 3 hours, be difficult to make, or cause you stress.
You can include your kids in the process and make it fun for everyone! As a working mom, I know that it's difficult sometimes to cook dinner every night when you're tired from the day, working, or have after-school sports, etc. These are some easy vegan recipes for kids, taking 30-40 minutes or less to make, that'll hopefully lessen the stress of dinnertime.